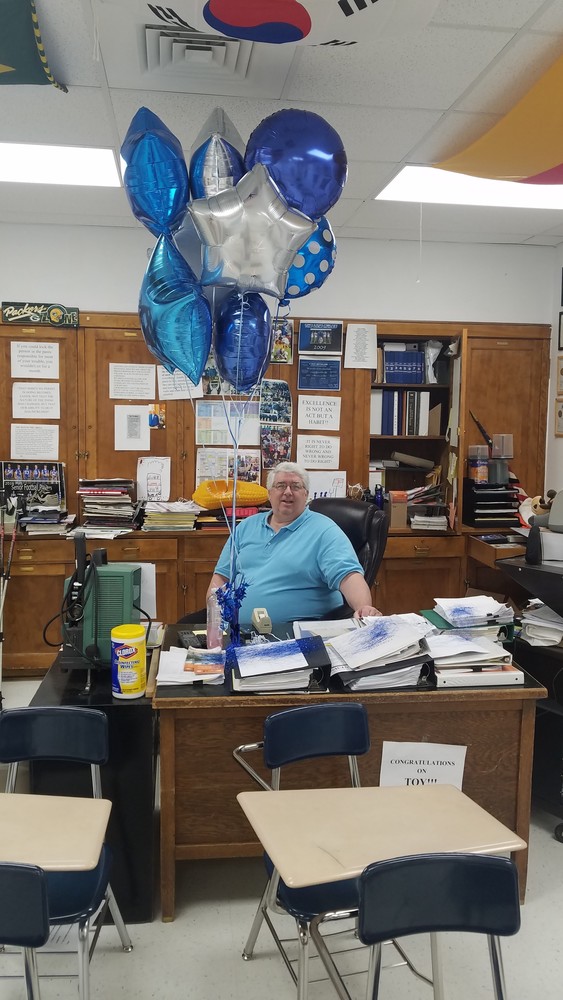 Driver's Ed Teacher of the Year!
Les Meyer
Monday, May 13, 2019
Mr. Chuck Brown was recently recognized by the state of Montana as Driver's Education Teacher of the Year in a ceremony in Butte. Mr. Brown's record as an instructor is one of the best in the state, possibly ever. There has only been two accidents in 25 plus years of serving as an instructor and one of those was a deer hitting the side of the car! The responsibility of serving as a driver's ed. instructor is just awesome. Just think of the number of students and miles driven over the course of twenty five years...Congratulations Mr. Brown and good luck on those trips to Lincoln and back!