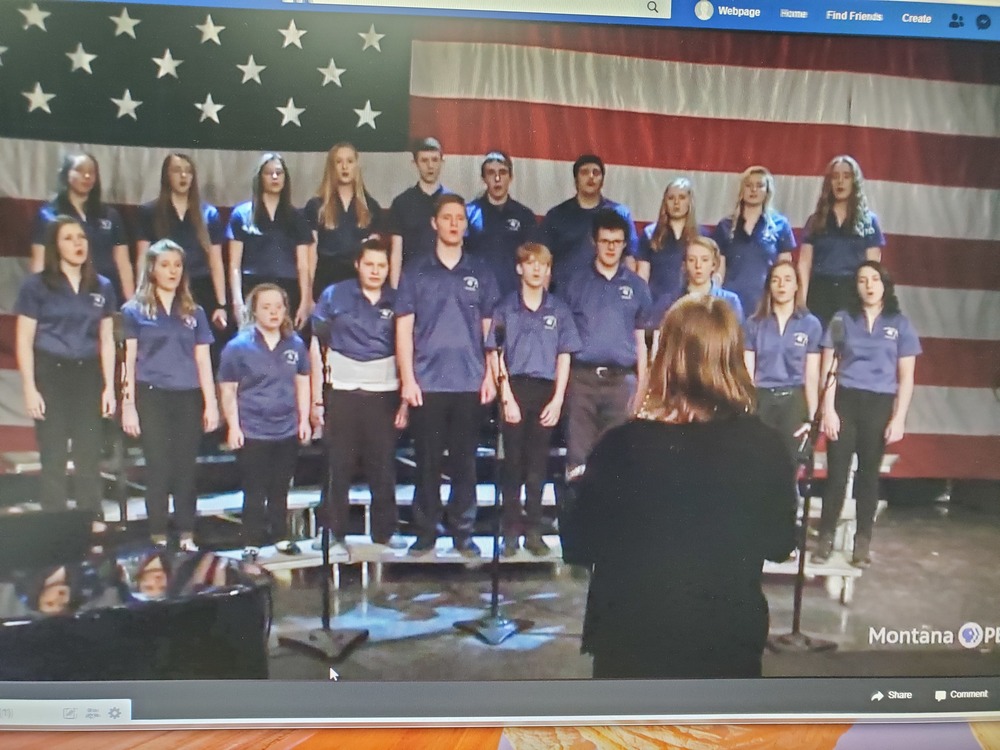 Fairfield Students perform for Montana PBS!
Les Meyer
Monday, March 09, 2020
Hey there! go to the link provided and you can listen to our Fairfield students perform! On January 19th the 9-12 choir traveled to Bozeman to record for a PBS Special that was aired on March 3rd at 7pm. We had the opportunity to experience a real recording studio with video and audio. The students sang "On Eagles Wings" arranged by Tim Janis who they were able to work with during the recording. The Special is titled "Celebrate America- Montana- Tim Janis". The PBS special is full of 15 choirs around the state of Montana singing Songs arranged by Tim Janis. It is a great representation of music education in the state of Montana as well as an amazing experience for the students to see what it takes to create a PBS show. The recording studio, all of the cameras and people, as well as the lights is an intimidating sight at first. This also shows the students the support for music education the state of Montana has to create a special full of school choirs. We arrived in Bozeman and checked in where we were taken into the dressing room/rehearsal room. All of which were soundproof. Kaylee Christensen and Shelby Schweigert were interviewed while we were waiting to record. We then went into the studio where there were about 15 people in the room running various equipment, taking photos, talking with the students, and setting me up with mics and ear pieces. We only had to record our song 4 times until the director felt he got a good take and the students felt good about their singing. The Fairfield students perform around the 28 minute mark. Good job students and what a great opportunity they for each of you! https://www.facebook.com/Monta...