Dear Parents/Guardians: On October 29, 2020 the Fairfield School District was notified that a school staff member had tested positive for the Covid-19 virus. The positive test was confirmed by the Teton County Health Department, but it was determined that no students were in close contact with the employee during the period of possible exposure. The employee last worked in person on Friday, October 23rd, and due to symptoms developed over that weekend, self-quarantined. As a precautionary measure, Teton County Health and the Fairfield School District have isolated and requested testing from several other staff members for Covid-19. Any potential staff or students at risk will be notified by the school and/or the health department to determine a safe and appropriate course of action. Due to the isolated circumstances, this limited exposure will not require the closure of any classes, cohorts, or school functions at this time. This notification is to provide full transparency and communication for the safety of our students, staff and community members. We have implemented the Center for Disease Control safety precautions. In partnership with Teton County Health Department, we are continuing to provide a safe learning environment for all of our students. The limited area accessed prior to isolation has been cleansed and sanitized. We continue to encourage all parents/guardians and staff to monitor students closely for any signs of potential illness. Students should remain at home if they are exhibiting any of the symptoms of Covid-19 including fever, headache, new or persistent cough, loss of taste or smell, fatigue and/or stomach issues. We would like to take this time to stress the importance of utilizing preventative measures such as, handwashing, social distancing and face coverings. Any success in preventing another outbreak depends on us. In order to keep our students and staff in school and safe it will take all of us to do our part in preventing the spread of the virus. School officials will continue to monitor the situation and will provide further information if and when it becomes available. Sincerely, Dustin Gordon Superintendent Fairfield Schools

Annual "Trunk or Treat" sponsored by the Fairfield Junior Women's Club. Thank you for putting this annual event together for our children.

REMINDER We are quickly approaching the Fall deadline for graduated students to submit paperwork for scholarships - November 1st. Please remember to take care of this if you have not done so already.

October 14, 2020 Fairfield Parents, Students, and Community Members, As you know, everyone here at the school, in collaboration with the county health department, is working very hard to keep our students in school, our athletic teams competing, and our facility operating effectively K – 12. Every day seems to bring a new challenge, but we have thus far effectively navigated most of the difficulties that have come with opening and in-person learning, which has been our primary goal. We have also successfully avoided a partial or whole school shut down due to COVID up to this point. As we move further into the fall, the number of COVID cases continues to rise in Montana, including Teton County. A growing number of schools in the state and several in our area have had to revert to distance learning due to exposure to infected students or staff, consequently shutting down in-person learning and extra-curricular competition. Even temporary shut downs create an enormous burden on teachers and students for learning, as well as parents who work and do not have daycare or the ability to stay home and facilitate their children's education. Because of this, we feel we have to do everything we can to minimize a COVID exposure within the school, and to accomplish this, we need your help and cooperation. If your child becomes ill, please keep them home until they are symptom free for at least 24 hours, especially for temperature and deep cough and the other major symptoms associated specifically with COVID. There are a lot of other illnesses that students contract every year, so we have to work through those as well. If there has not been a defined close contact with a COVID case, it is likely a common illness and they will be back in school after a short time. If you and/or your child have had an exposure or even potential exposure, please keep your child home and call county health and/or the school until appropriate contact tracing can happen and they are cleared to return. It is possible a COVID test will be requested and quarantine time can vary, depending on the situation. Each individual case is considered carefully in cooperation and communication between the school, county health and the families involved, while observing and honoring all personal FERPA and HIPPA rights to privacy. If you are planning to travel, particularly out of state, we ask that you please contact the school and communicate so we can plan together for school work that might be missed and the possible need for a school supplied Chromebook or iPad. In consideration for the safety for all of our students and staff upon return, we would also appreciate the understanding that we need to measure the potential risk with your destination and activity for its possible impact on our entire school community. With the holidays coming up and other events that might necessitate your family to travel, we would like to work with you to ensure your child's educational needs are met, as well as preserving the safety and operation of the rest of the school upon return to avoid an unintentional exposure and school closure. If you are going to a destination with community spread or one where contact tracing would be difficult or impossible, we would like you to please work with us and consider the potential risk for the other students and our entire school. Arrangements can easily be made for a short quarantine period that involves individual students to protect the student body and staff. Teachers will appreciate the consideration and will work out a temporary plan for distance learning and can even accommodate attending class live digitally. We do not penalize for absences that are precautionary or necessary and simply want to do what's best for the whole school and community. We have a good plan and technology to work through a school shut down if necessary, but again, our first goal is to do what we can to prevent that from happening. Education for the majority is much more effective when students are on campus, especially for grades K – 6. Many families cannot afford to take time off if their children are required to stay home. Extra-curricular activities play a very big part of mental health for students and for many it is a major reason for attending school in person. We are navigating the difficulties associated with health and safety for those activities, while at the same time keeping the rest of the school safe. Separation, cohorts, masks, limited fans, good communication and community cooperation that works to protect the entire school whenever possible is what will allow us to continue to stay in school, keep participating, and be successful. Education this year, along with all the many things associated with school, is going to continue to be difficult and will require difficult decisions that have to be made in the best interest and safety for the entire school. There is no experience to draw from and there are no single rules that fit every circumstance. We will get through this together, and if we cooperate, communicate and all sacrifice a little for the best interest of the whole, we will do so with success. Thank you, Fairfield Administration

It is so great to live in a community that is so generous and so involved in the school. We have just received a wonderful anonymous donation of not one, but two brand new Fender electric guitar amplifiers for the music department! One is for electric base the other for guitar and both have already had a positive impact. The donation came as a result of, "Ms. Carpenter's passionate effort to involve kids and give them opportunities to enjoy learning music." "She is a wonderful teacher and has made a huge difference in our child's education." The donors also wanted to credit Todd's Sound and Music in Great Falls who really worked with them to provide the opportunity for two high quality amps for a very reasonable price. Way to go Ms. Carpenter! Thanks for making a difference for our students!!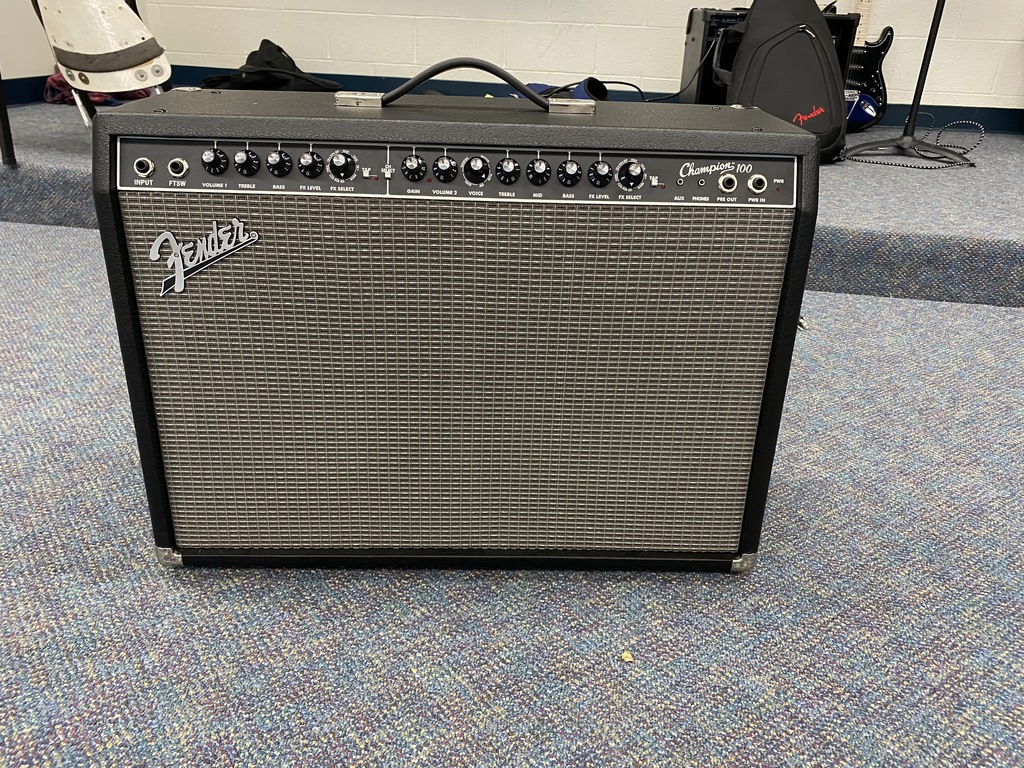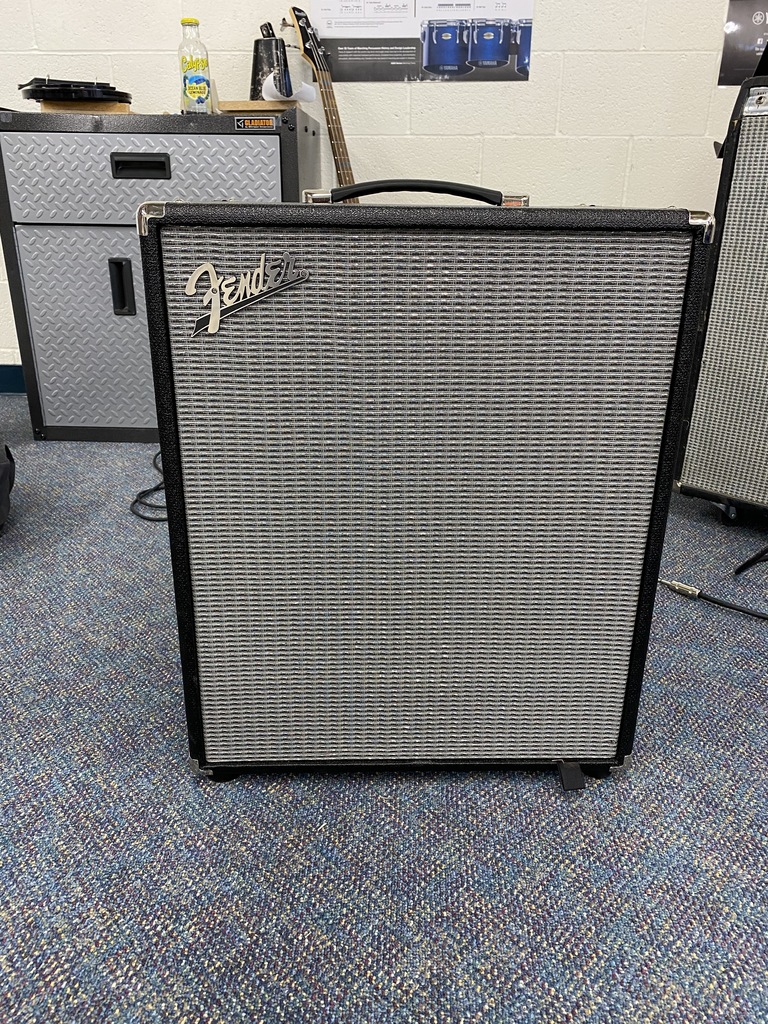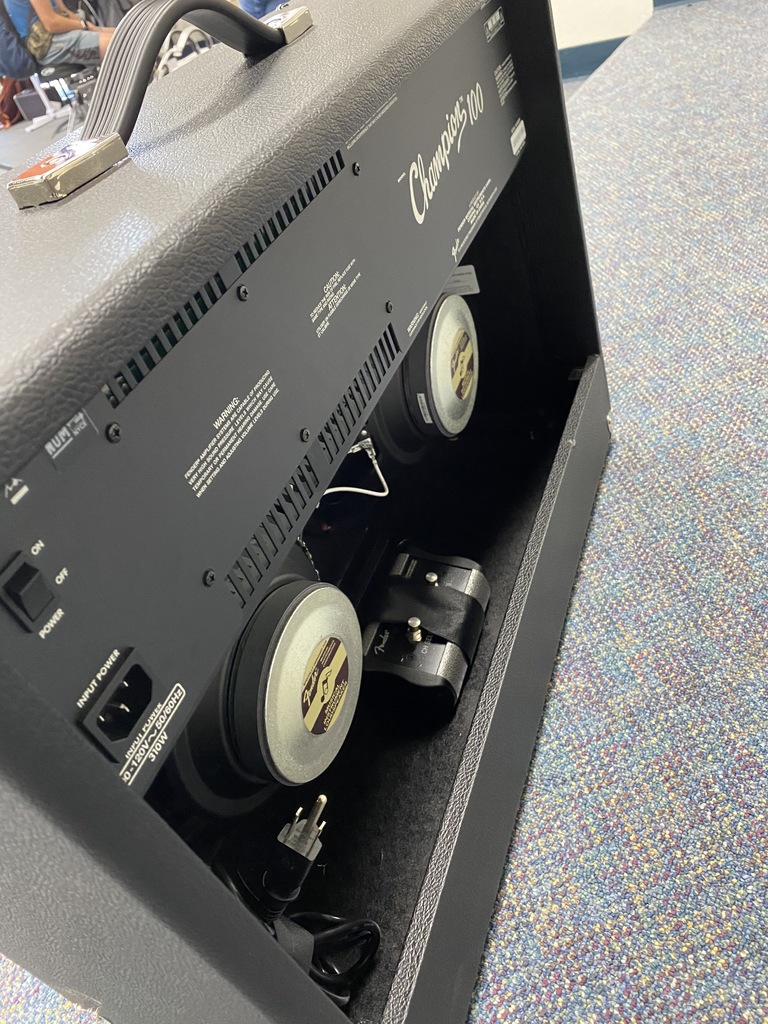 Town of Fairfield

THANK YOU - We would like to take a minute to sincerely thank some businesses and community members who made an enormous difference to our school and students this week... As you know, the corona virus has made so many things different and difficult in 2020. We were so happy just to get the students back in school. After no prom, no spring sports, a limited class night, limited graduation, no senior class trip, limited summer activities, barriers, masks, cohort classes and lunches, etc... we really wanted to try to do something fun and cool for our students for homecoming. I would like to first thank Marty Severson of Severson Productions in Great Falls for making one of his 36' x 12' LCD jumbotrons available this weekend. His others are at a concert in Helena and a rodeo on Idaho - we have the biggest and best on here in Fairfield!!! Despite the adversity of losing their varsity game, the students have been excited all week about the jumbotron for whatever football game became available and the Homecoming Drive In Theater experience Friday night. This is all available to some generous local donations and sponsorships from our local branch of First Bank of MT, 3 Rivers, Sun River Electric, and an anonymous contribution. When they heard we were working on something unique and cool for homecoming, they all contributed and helped make this happen. From all of the students, staff and administration here at the school, THANK YOU FAIRFIELD FOR ALL YOUR SUPPORT!!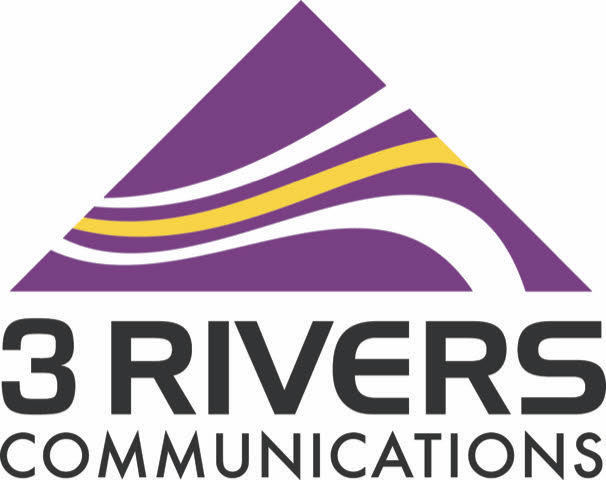 Fairfield Fans, After a very long week with many cancellations, additions, and changes we are happy to announce that we will be able to conduct our homecoming tomorrow and Saturday in a modified manner. As many of you know, Sweet Grass County High School, had some concerns and were not able to travel to Fairfield for the regularly scheduled game tomorrow at 7:00pm. This left homecoming a little uncertain as we have never conducted homecoming without a football game. The school attempted to contact other B schools who had: 1.) Open dates or 2.) Had cancellations due to Covid. Through all of those teams (about 8) we were not able to schedule one Varsity team to come to Fairfield and play Football for our homecoming. The school also contacted AA schools to see if they would send a JV team to play our varsity and they were not able to make it work either. We also temporarily had a game set up with an A school before that was cancelled. At 4pm today, we decided there were no options but to either play a JV game or to not play a football game at all this week. We decided to schedule a JV game with Belt for tomorrow. Jeff Graham and Belt were kind enough to offer this game so that we could at least play. It is not an ideal situation but we feel it is still a better alternative than not having any game at all for our FB team this year. We will thus have a modified schedule of events tomorrow. The Football game will be held at 6:00pm instead of the traditional 7:00pm. The Movie on the big screen will be held after that. Here is a brief timeline for homecoming events: 4:00pm Parade (Changed from 4:45) 4:30pm Luke O will learn the video switcher/replay 4:30 Belt will arrive 5:50pm (National Anthem and Starters) 6:00pm Fairfield vs Belt JV Game Begins Halftime: Coronation of Homecoming Royalty (Any family member of nominated royalty are invited to attend the game regardless of being a family to a football player.) Halftime: Recognition of all Varsity Players who have had 3 of their 8 regular season games cancelled (Non JV Playing Team Members) Post Game: Movie on Big Screen Anyone needing a Sr. or Handicap/family parking space please contact Mike Schmidt at:
mschmidt@fairfield.k12.mt.us
Same football protocol Covid rules will be in effect as the last home game. We are making an effort to be extra vigilant with Covid as the post season is only 4 weeks away. In our conference and around the state we are seeing many more cases inside the school and record number of cases throughout the state. The school is doing our best to protect our teams from being hit with a quarantine that might eliminate the teams from the first round of the playoffs and the District volleyball tournament. It would, in effect, end our season. We are very appreciative of the support we have received over the past few weeks and ask for your patience as we strictly enforce the mask rule, attendance rules, and other Covid protection behavior rules. We cannot control the Covid virus but we can try everything in our power to mitigate the risk to give our kids the best change to participate in the post season that they are earning. On Saturday the 2nd half of our homecoming will take place with the girls playing Volleyball against the Broadwater County team. Game time starts at 1:00pm and is on a plus 20 plus 20 schedule. If family members would like to change their family pass list please do so by 1:00pm tomorrow. I would like to apologize for a notice so close to an important event like homecoming. We are so thankful we live in Fairfield and people are patient and supportive of the efforts to protect the athletes and their sports seasons. If you have any questions or concerns, please do not hesitate to call the school. We would be more than glad to answer your questions or address your concerns. Lastly, as this is an ever fluid situation, we will be posting any changes and or additions/deletions on the website tomorrow, throughout the day to better serve you.

How awesome is it when your teacher can give a special tour and opportunity to learn about Native American pottery with a local artist! Thanks Andy and Marie for sharing with our students!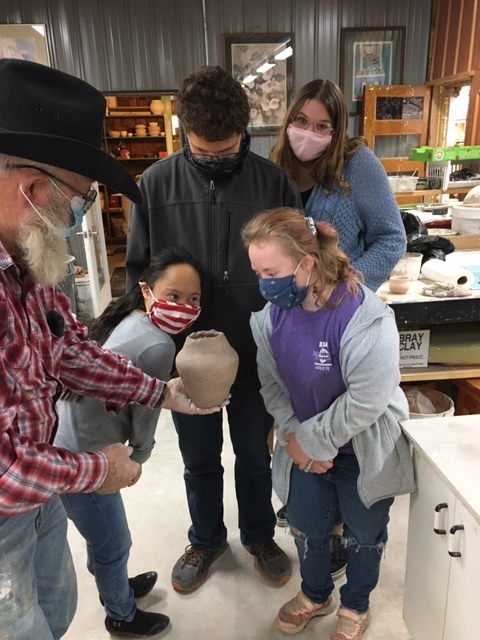 Fairfield Football Fans and Community, After ongoing discussion between Teton County Health, Roosevelt County Health, Fairfield Schools and Wolf Point Schools we have all decided to postpone the football game scheduled to be played at Wolf Point for health related reasons. There will be no football game this weekend as a result. We apologize for any inconvenience this has created due to the short notice, but we needed to communicate with all those involved in the decision, and we needed to monitor the situation closely this week. Thank you for your understanding as we continue to make decisions that keep our county, community and ALL the students safe in our schools. At the same time, know that we are also doing our best to support participation in all our extracurricular activities. There will undoubtedly be similar situations as we progress into this year and hopefully you will also continue to support those difficult decisions as well as the guidelines adopted that allow our students to participate. By working together and making some small sacrifices, hopefully parents and fans can continue to enjoy watching our student athletes compete. Thank you, Fairfield Administration Teton County Health

Fairfield Football Fans – Update Clarification Hello Fairfield Nation! As many of you know, it's game day for football vs Cut Bank tonight. I'm excited,… you are excited,… we are all excited that after over 5 months we finally get to watch our kids compete and gather to cheer our kids on! You also have probably been made aware of the guidance update we posted yesterday in a pro-active effort to address social distancing so that we can ultimately KEEP WATCHING our kids compete. We would like to address a few items in that updated guidance. We tried to choose our words carefully, but I think a little clarity might be in order. "Last week, with the number of fans that attended the game, it was difficult to adequately social distance making it necessary to start limiting attendance." AND "At this time, we are asking those of you who are not direct family or students, please consider watching the live broadcast on NFHS, or find a place away from the field to observe." There are two factors here that essentially are designed to address one point. We need to preserve the opportunity for families to watch their sons, daughters, nieces, nephews, and grandchildren. This is the reason for the word "Direct" family as opposed to "Immediate" family, which would be limited to household only. The other component is asking for those of you not in category of family to "please consider watching the live broadcast or finding a place away from the field to observe." There were a lot of people at the game last week who were not direct family crowding the sideline, which made physical distancing a challenge to say the least. At this time, we are not turning anyone away at the gate, but the reality of going to a pass list only allowing players to choose a few people who can attend will be the next step if we cannot do a better job of physical distancing and adhering to the mandated mask rules in place. So, to be clear – the community is still allowed into the game tonight, but physical distancing has got to be observed or we will need to further modify the ability to attend the remaining games. We have also asked the student body to occupy the endzone areas to open up more sideline and the ability to hopefully spread out. Cut Bank fans will be in attendance in the designated area as well on the visiting sideling. Please do not park or stand in their community cohort area. We have from the North East Corner to the South East corner to occupy. Cut Bank has not been able to even attend their first two games, which is a situation I hope to avoid in Fairfield for the entire season. Handicap parking is still available in the south endzone, but for that you MUST be on Mr. Schmidt's pass list which has to be requested each game so we do not list anyone not attending a given week.

Fairfield Football Fans, After recent discussions with the county health department and other schools in 1B, the High School is going to need to alter the procedures and protocols for our H.S. football games starting tomorrow with Cut Bank. The physical distancing at the event will need to be improved for player, spectator and parent safety and to comply with state mandates. Last week, with the number of fans that attended the game, it was difficult to adequately social distance making it necessary to start limiting attendance. At this time, we are asking those of you who are not direct family or students, please watch the live broadcast on NFHS, or find a place away from the field to observe. Only family cohorts may stand or sit together in both the bleachers and perimeter of the field. School, community and county circumstances along with fan cooperation will continue to determine event guidelines. Until further notice the following procedures will be in place: 1. Attendance is limited. 2. Students in Grades 6 - 12 will be allowed to attend. The 6th thru 8th graders will either stay with their parents or sit in the SOUTH END ZONE at ALL times. High School students will need to sit in the NORTH END ZONE at ALL times. 3. We also will allow spectators to drive to the facility, find a space to park and remain in their cars at all times. 4. Special circumstances should be brought to the attention of the Athletic Director for consideration. 5. Everyone in attendance will need to have a mask on at all times, maintain appropriate family unit social distancing (in the stands, on the sideline) and follow directives of the administration when requested. Fairfield Schools understands the inconvenience of this alteration but our primary goal is to ensure that the student athletes are allowed to continue to play the game they love. Please be patient with this change and help support the athletes' continued opportunity to play football. These changes will be re-evaluated as necessary and changed to maintain the best safety standards.

Good morning! I hope this finds you and yours well. I am writing to share a new video. It is the first of ten from a series entitled, Schools Cannot Do It Alone. I will send one a month throughout the year. These videos are informative, entertaining, and inspiring. Each is designed to give you a better understanding of how our schools contribute to the health and well being of our entire community. I know you will enjoy them. This first clip is fourteen minutes long. It provides a review of the challenges we face, old and new. There are no ads. No one is collecting data of any kind. Every day, our staff and Board work hard to prepare the children of our community to thrive and prosper as adults. But as the title of the video series suggests, we cannot succeed without your understanding, trust, and support. And the truth is, we all have a vested interest in increasing student success whether or not we have children in school. Here is the direct link:
https://player.vimeo.com/video/445589485
Enjoy and have a great day. Superintendent Gordon

Fairfield Public Schools is happy to announce that spectators, in some restricted manner, will be allowed at home High School Football and Volleyball events. This is exciting news as earlier proposals considered having no spectators in attendance. The school will be staying in line with the District 1-B guidelines on fan attendance. There are small discrepancies between schools based on facility size, indoor vs outdoor etc, however similar general protocols are in place at most of our 1B venues. The attached document will out line the procedures for Fairfield's events. If you have any questions, please contact Mike Schmidt at:
mschmidt@fairfield.k12.mt.us
or text to: 406.590.2677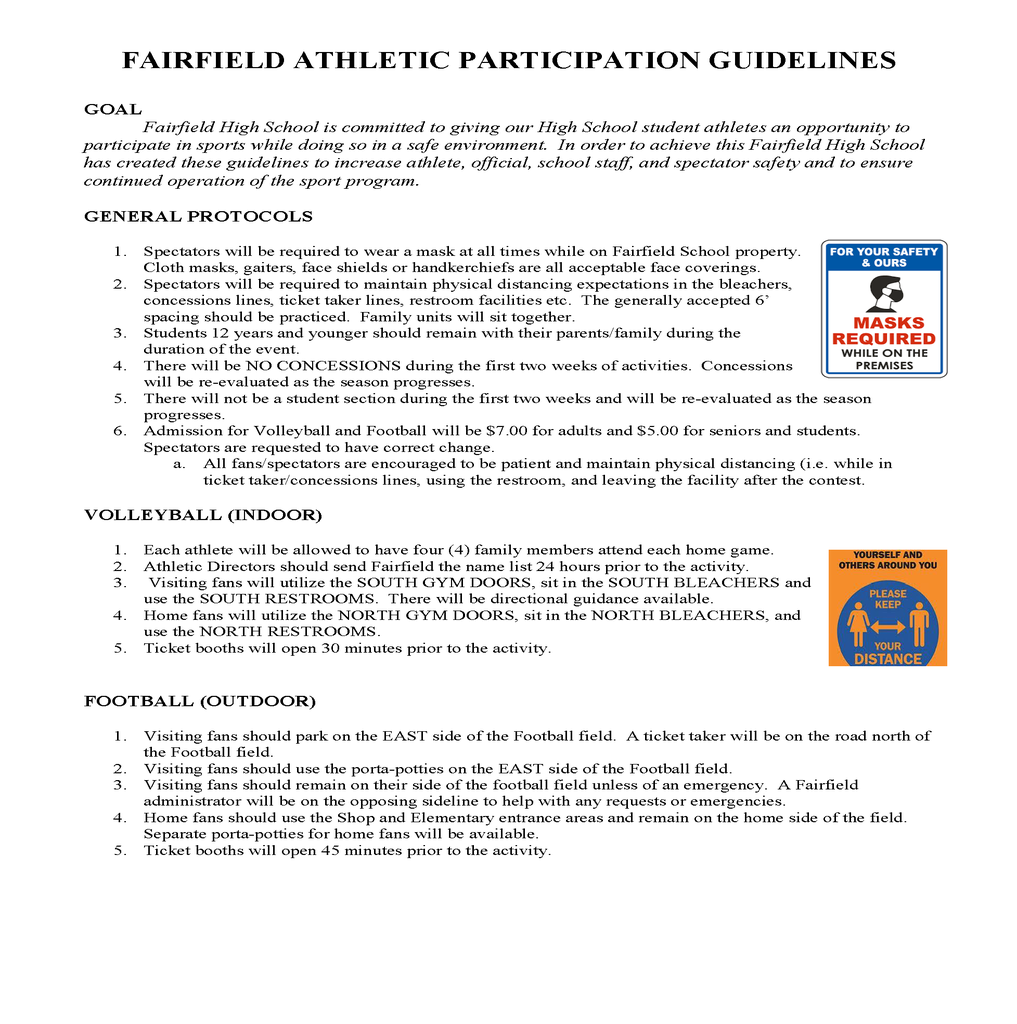 1st Day of School Drop Off Each grade will have a section of the football field. EK will be farthest North and grades will move south. There will be a table with a sign and a teacher with a helper for your kiddos. We are asking that each student go to their grade and wait with their teacher and the other students until it is time to enter the building. EK-6 parents please drop off your child(ren) on the east side(visitors) of the football field. If you want to park on the north part of the parking lot so that the busses can turn around that would be great. We may have a pull through as well. Please have everyone wear a mask but feel free to take pictures and give hugs and kisses to your kiddo if you want. Please be brief. If your EK-6 student is riding a bike or walking to school please let them know that they need to go to the football field and find their class and teacher. Breakfast will not be provided on Wednesday, August 26, 2020 to the EK-6 students. If your students ride the bus, they will be dropped off at the football field. If they are a 7-12 student they will be designated doors for them to use to go to their first period class. Parents if you have payments to make, Terria will be out in front of the school with a table to take your paperwork and money. 7-12 Students not riding the bus enter the building: 7-8: Main doors of the Elementary. 9-11: Main doors of the High School. 12: Senior Hallway doors. After school the first day and consecutive days. Students will enter/exit the building: Buses will load and unload more toward the elementary school doors. PreK, Kindergarten, 1st, 2nd will use door #1 at the North end of the elementary school. 3rd, 4th and 5th grades will use door #2, midway down the elementary hallway. 6th, 7th and 8th grades will use door #3, by the elementary office. 9th, 10th, 11th grades will use door #7, the main HS doors. 12th grade will enter the building using senior hallway entrance.

Position Openings... Fairfield Schools is now accepting applications for the following positions: 1) Special Needs Paraprofessional fluent in SIGN LANGUAGE. (Full or Part Time Depending) 2) Classroom Paraprofessional & Mental Health/Behavioral Intervention Specialist (Full or Part Time Depending) 3) Building Janitor/Maintenance with flexible hours. (Part Time) 4) Kitchen Helper (Part Time) 5) JH Girls Tennis Coach 6) Substitute Teachers / Substitute Bus Drivers 7) Distance Learning Coordinator. To service 4 or 5 schools in a multi-district agreement. Teaching Degree w/counseling or admin. Experience in Distance Learning Preferable. Applications can be found on the Fairfield website at:
www.fairfield.k12.mt.us
and are located under the employment pull down. Or you can contact the school business office during regular working hours.

Position Openings... Fairfield Schools is now accepting applications for the following positions: 1) Special Needs Paraprofessional fluent in SIGN LANGUAGE. (Full or Part Time Depending) 2) Classroom Paraprofessional & Mental Health/Behavioral Intervention Specialist (Full or Part Time Depending) 3) Building Janitor/Maintenance with flexible hours. (Part Time) 4) JH Girls Tennis Coach 5) Substitute Teachers / Substitute Bus Drivers Applications can be found on the Fairfield website at:
www.fairfield.k12.mt.us
and are located under the employment pull down. Or you can contact the school business office during regular working hours.

BACK TO SCHOOL INFORMATION Fairfield Parents, Students, and Community Members... Fairfield Schools would first like to thank all of you responded to the survey and information provided last week. We appreciate the information as it will help us finalize our planning. We all have the same goal and want the same thing, to give our students a great education. The whole world is working through how to make that happen and there are a lot of questions about the best way to get back into school. There are also a lot of decisions that we do not get to make as well as some that are certain to be questioned that are out of our control. One thing is certain though, we all want to get our kids back in school and do that as safely as possible for everyone in the community. There were 181 responses that represented 258 students. 89.5% of the responses indicated their students would be returning to school on campus this fall. 9.4% were either not sure yet, and/or wanted more information about a distance learning option. 2 responses believe home school is their best option at this time. The feedback gathered was also extremely valuable as we are able to clarify and address some expressed concerns created by conclusions drawn from previous pictures and information. MASKS - Every school and business is getting feedback on wearing masks. 77.9% of the responses didn't feel the state and/or county mask mandates would affect their decision to return to school. There were almost the same number of responses indicating that 1) If masks ARE required, they would not send their students to school... as 2) If masks ARE NOT required, they would not send their students to school. We understand both opinions and have no control over statewide mandate or county health if it happens. Our current position requiring on the bus and in hall passing is in the middle, and subject to change depending on the circumstances. Allowing teachers to decide within their classroom is for their safety and will be determined by class size and other options we have to reduce "transmission" which is different from "exposure." Mask requirement will certainly be age appropriate. STUDENT BARRIERS - This was interesting information and I believe we can make a few of you with concerns about the white ones pictured on our school website/facebook earlier this summer feel a lot better! Schools receive daily information from a variety of expert professional organizations, who are all dedicated to helping us make good decisions for education. The two prevailing options for schools earlier this summer... 1) Split classes and limit to 12 students or less. This would be achieved by creating an A / B schedule splitting days or weeks in half. This would create additional busing, limited curriculum, and a wide variety of major scheduling issues to overcome. And, it was still possible we could get shut down completely regardless. 2) If classes had more than 12 students, barriers could be utilized to limit exposure and create a safer option for students to be in school, which has been our goal since last spring. Options for Barriers (Online Purchase) Cardboard: Approx $4 ea if bought in bulk and cleaning problems. Solid Color Plastic: Approx $8 ea bulk, but not available until ? Clear Plastic: $12 ea and one size fits all, with limited availability. *We found a way to make our own for less than $2 ea and very adaptable to every age level, desk, or table. They are very easy to cut for appropriate size and shape by grade level. The ones pictured earlier this summer are durable plastic, you can clean them easily, and we can make them ourselves very efficiently. Our teachers have been using the cardboard ones for years when students take tests. These new ones will still have a use for every class when the current situation ends. YES, WE DO HAVE CLEAR DIVIDERS We do have a clear divider solution, but had to overcome some obstacles. We regret not getting pictures of those up earlier, but getting the supplies was difficult, and honestly we did not know until the survey that there was such a concern about dividers as our focus has been to get our students in the building and the safety of our staff, even if there might be a little discomfort. Again, cost and availability are factors. Plexiglass has been extremely difficult to get and demand has made it very expensive. The first source having student dividers from plexiglass were available for $89 ea, and might be obsolete in the future. We saw the pictures on social media utilizing clear shower curtains, and again, our maintenance people found a design and invented clips with our 3D printers that made them not only efficient to build, but very adaptable to different size tables and desks. (Little shout out to Brooke and Cassidy for doing a little experimenting of their own! Great team effort!) After finding a supply, we now have enough clear barriers and white barriers to supply every classroom and have done so very efficiently and cost effectively. CLEANING There were some good questions about the short video and the electrostatic sprayers. Those have a complete disinfectant that is "Botanical" and completely safe for people. It is used in schools, motels, public transit, etc. COHORT CLASSES AND SPECIALS We are working this week on scheduling. Recess, PE, Lunch, and music have always been in the schedule, they will just look a little different for a while and will vary by grade level. There is a conscious effort to keep classes together. This does not eliminate exposure, but it does minimize transmission if it happens. There will be student interaction and social development as well as other special classes. DISTANCE LEARNING Now that we have are getting an idea of how many students might need a distance learning option, we are looking a different options. We are even working on a potential solution that would involve a 4 or 5 school shared on-line curriculum and distance learning coordinator due to the limited number of students and wide range of grade levels. There will be more information about this option as we continue to work on it. Again, we appreciate your input on the survey. We will continue to find good solutions to the problems we can control and will keep getting ready for school this fall. Things will undoubtedly continue to change as well and we will do our best to adapt as they come.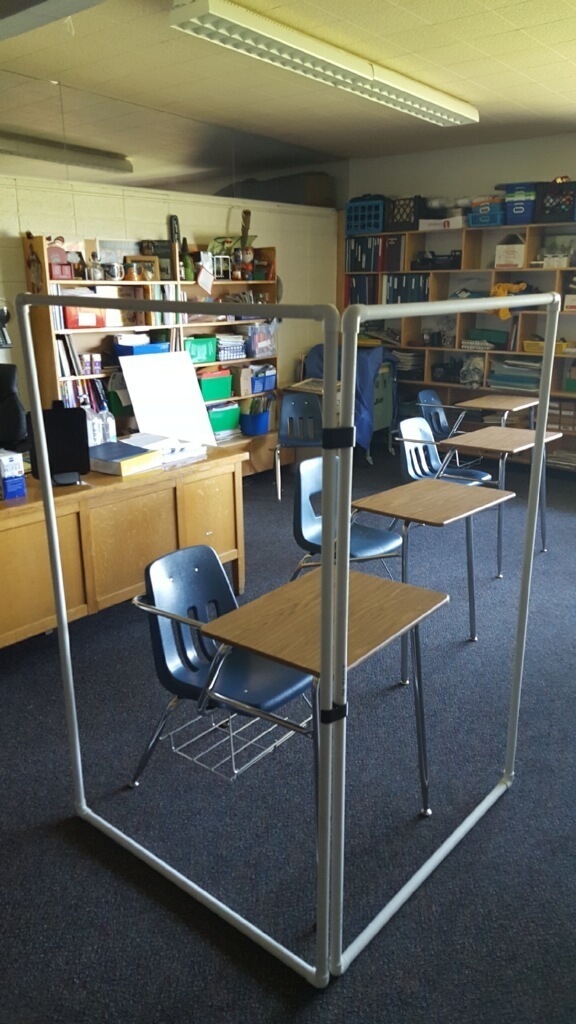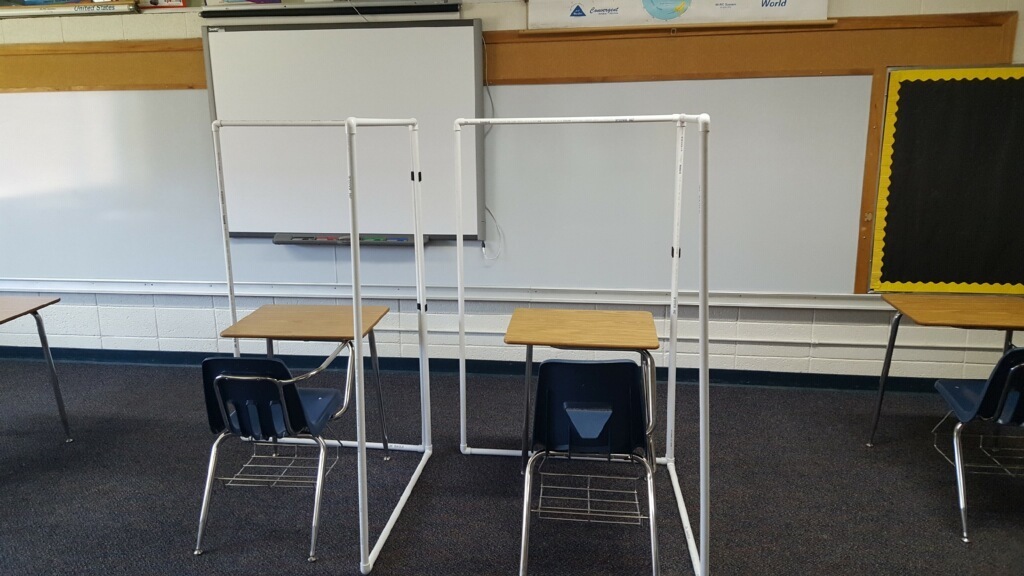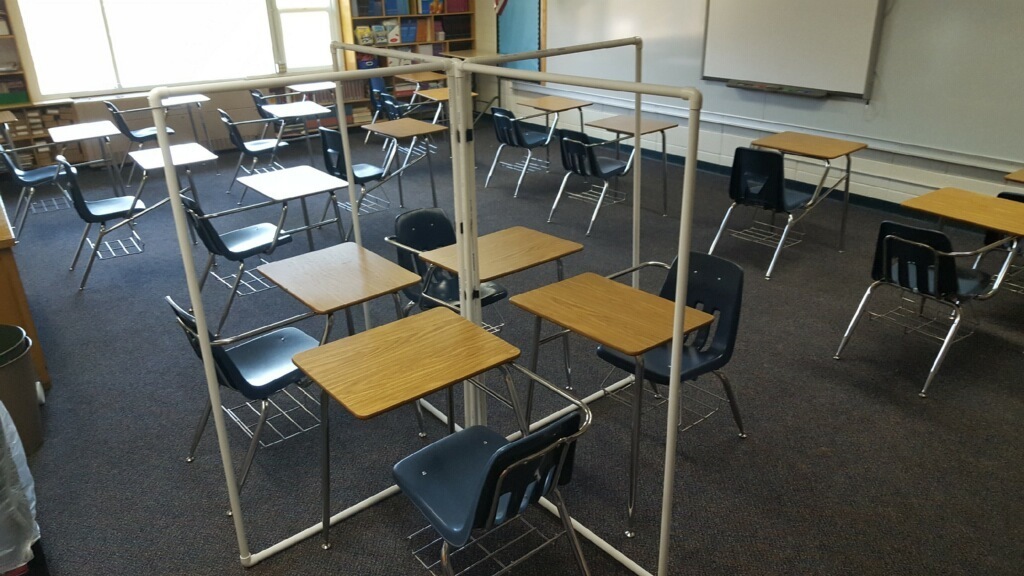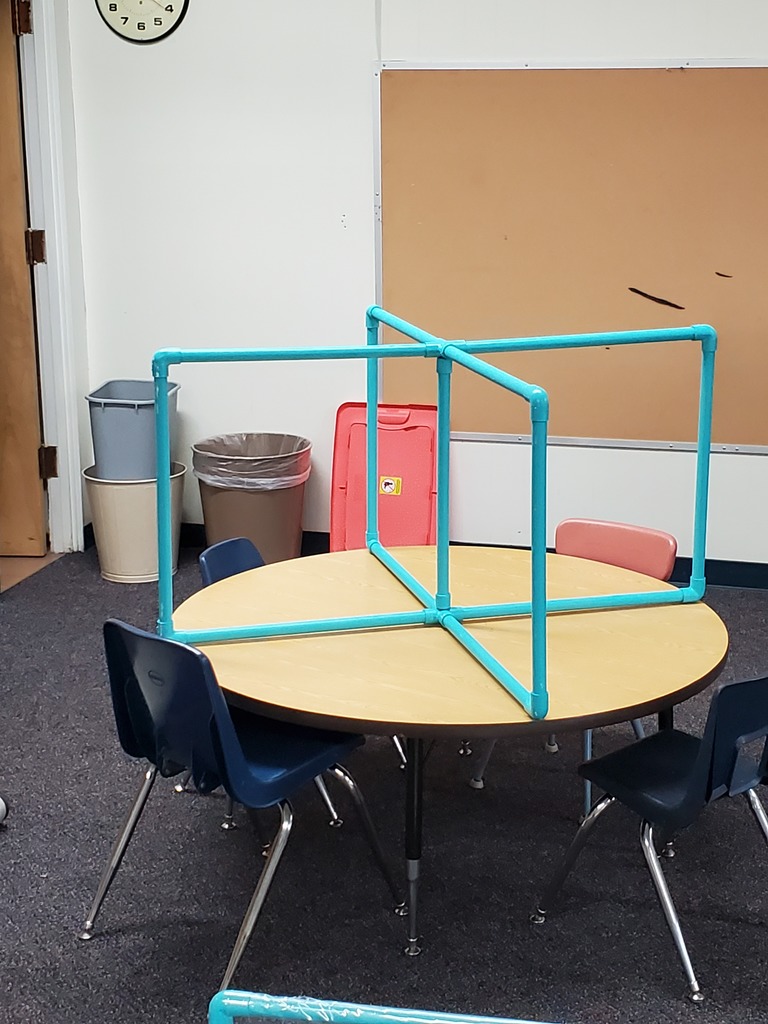 Attention Graduates Scholarship checks will be available starting Tuesday, August 4th. You may contact Brenda Evans in the HS office with your appropriate documentation.